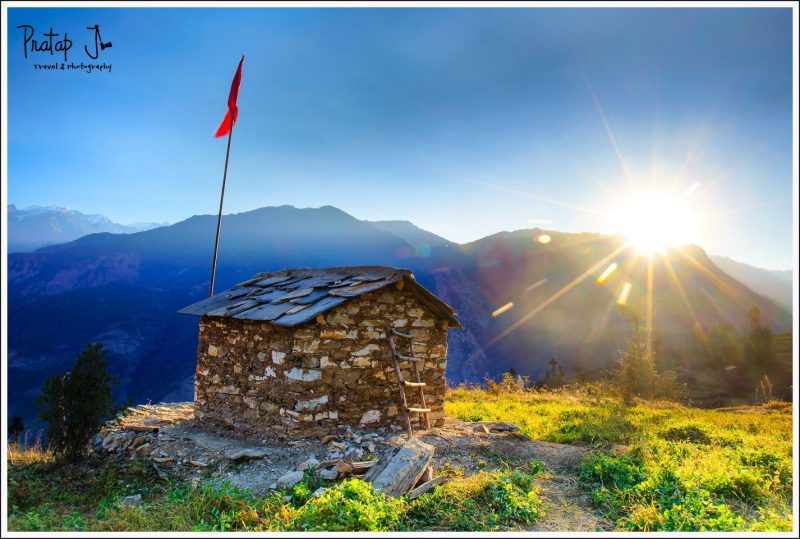 In the December of 2016 I spent some time relaxing in the upper regions of the Himalayas. The Goat Village, where I stayed, had no neighbors for about a kilometer. I was at the edge of a jungle. But what lay ahead of my cottage was truly incredibly.
The sun rose late, because it had to rise above tall Himalyan peaks. After a cold winter night, the first rays of the sun is truly soothing. Sunrise at 8 am also meant that this was the perfect setting for slow travel. A sight like this is something that gets imprinted in the mind.
To read more about my Goat Village experiences, click here.