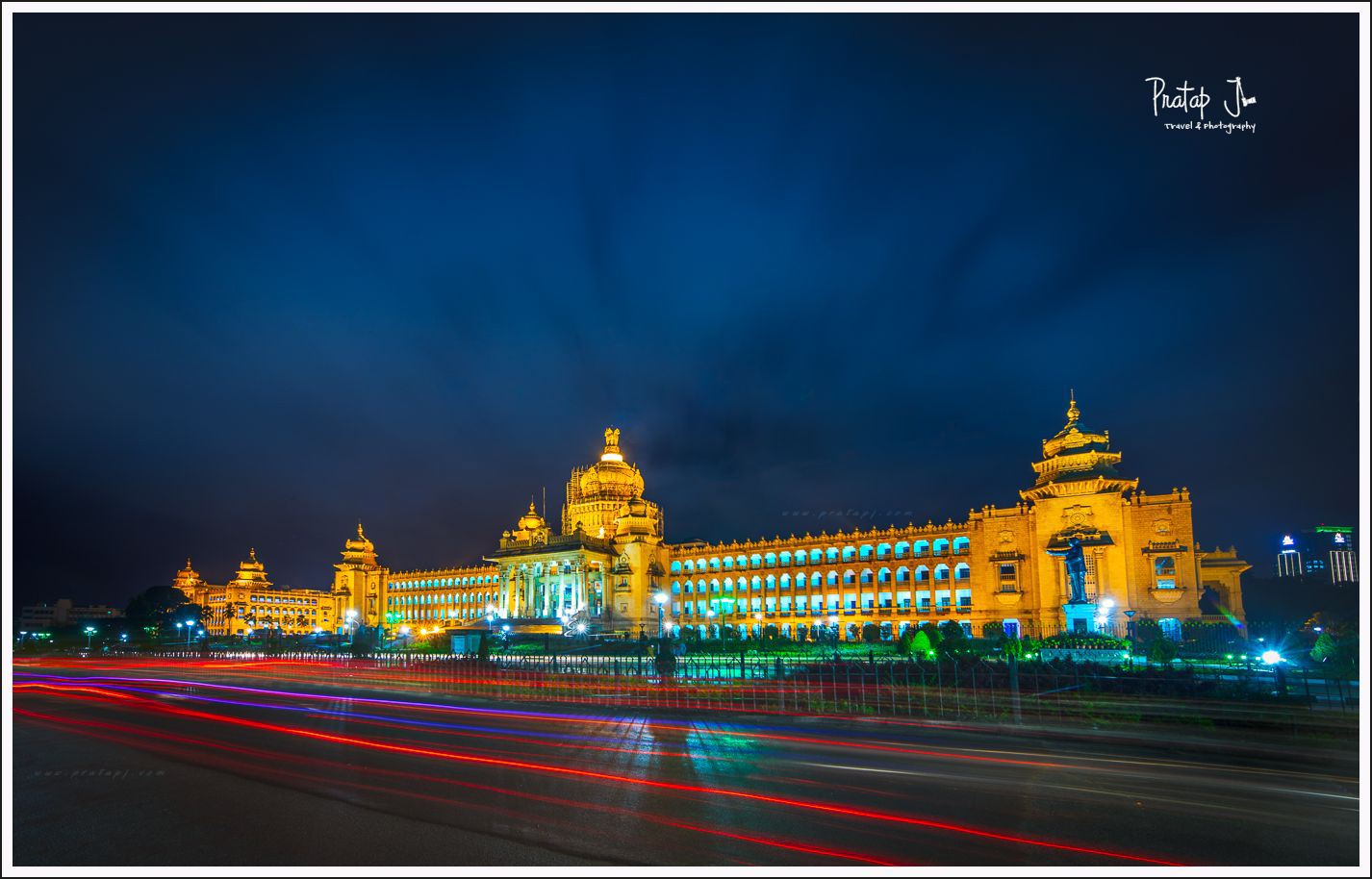 On the eve of Independence day, the seat of the state legislature of Karnataka, Vidhana Soudha in Bangalore was lit up. This magnificent building constructed in 1956 is in the Neo-Dravidian style.  The authorities light up the outside of the building on Sundays and important national holidays. Recently, the road in front was concreted and landscaped. The whole area looks grand and invites visitors who come to see the building and click photos.
It was a special treat to photograph Vidhana Soudha with the lighting on, during the blue hour of twilight. It had rained a few hours before the so the wet roads reflected the lights beautifully.
Here is another photo of Vidhana Soudha which I photographed 10 years ago, one evening.