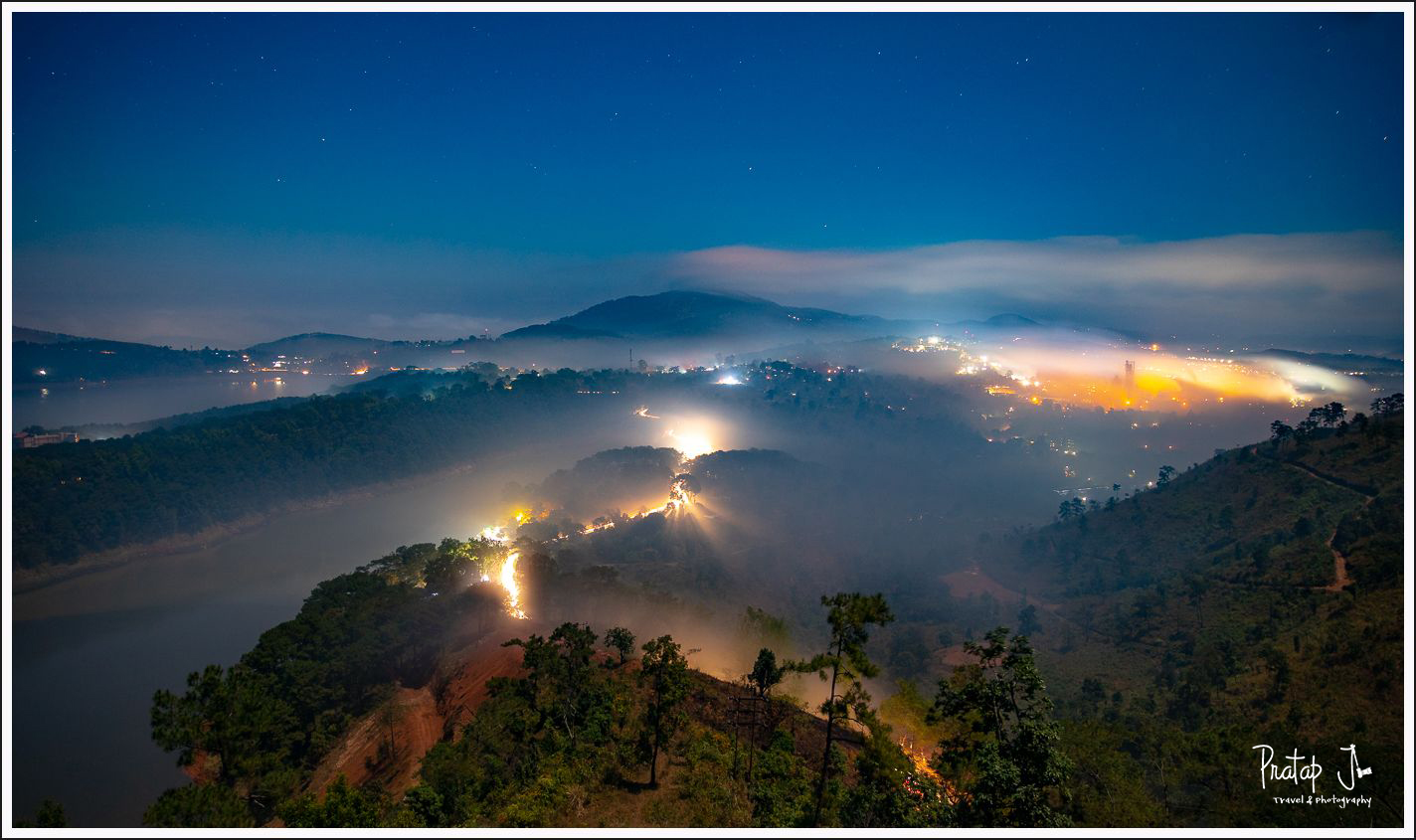 I was in Meghalaya recently and it felt absolutely wonderful to be so close to the natural world, and yet not too far from civilisation. My travel was confined to Sohra and Jaintia hills, and I could not decide which one I liked better. Before entering the vast beautiful expanse known as Cherrapunji, I had to cross Shillong.
This photograph is from the outskirts of the city. The waterbody on the left is Umiam lake. My travel dates were close to the full moon, so the landscape was beautifully lit by the big ball of light in the sky. I think this photograph speaks volumes about Meghalaya – City/traffic lights sandwiched between trees, mountains, water and a sky full of stars, with a layer of fog to give an atmospheric feel. 
Meghalaya is beautiful. I hope we learn how to keep it that way. For a trip report from an earlier visit to Meghalaya, visit this link.