Olx is a website where you can put up new or used stuff on sale. I don't think Olx really monitors the quality of the items you post, so you could claim anything in your ad. .
Scammers are always on the prowl on Olx. Whether you are a buyer or seller, it won't be long before you come across someone trying to rob you of your money.
Olx Buying Scams
Here is how con-men start their conversation when you have something on sale:

The seemingly harmless message is start of a long scam where you are tricked into sending your item to an address outside your city before receiving payment.  And the money for your item? It will never reach you. But the con-men will send you screenshots of fake bank transfers to show you that they have paid you. This is an old trick, and I generally just delete these messages.
Olx Selling Scams
Then there is the other type of scam – where you are the buyer and you come across a product and the price is tempting. In fact, it is too good to  be true. For example, this camera and lens is selling at half the price of what it is supposed to be selling for:
Just to see how far this seller would go, to scam me, I chatted with him on WhatsApp. The conversation that ensued was full of inconsistencies. Of course, I knew this was a scam, but I was curious because the seller's ad on Olx mentioned that the product is in my city.
In the first two screenshots, the seller tries to convince me that he is selling a genuine product. He says he can deliver it to my place. He even shows me the bill.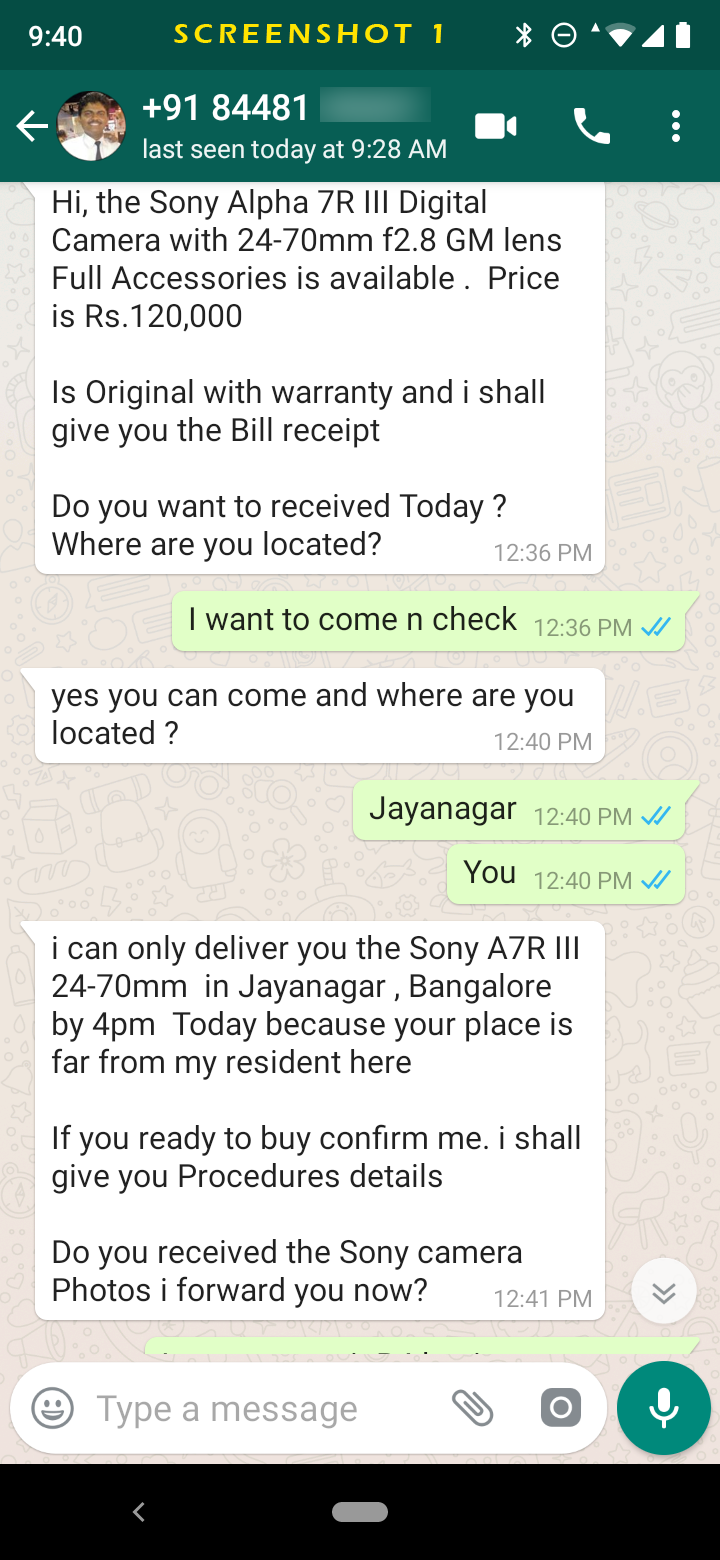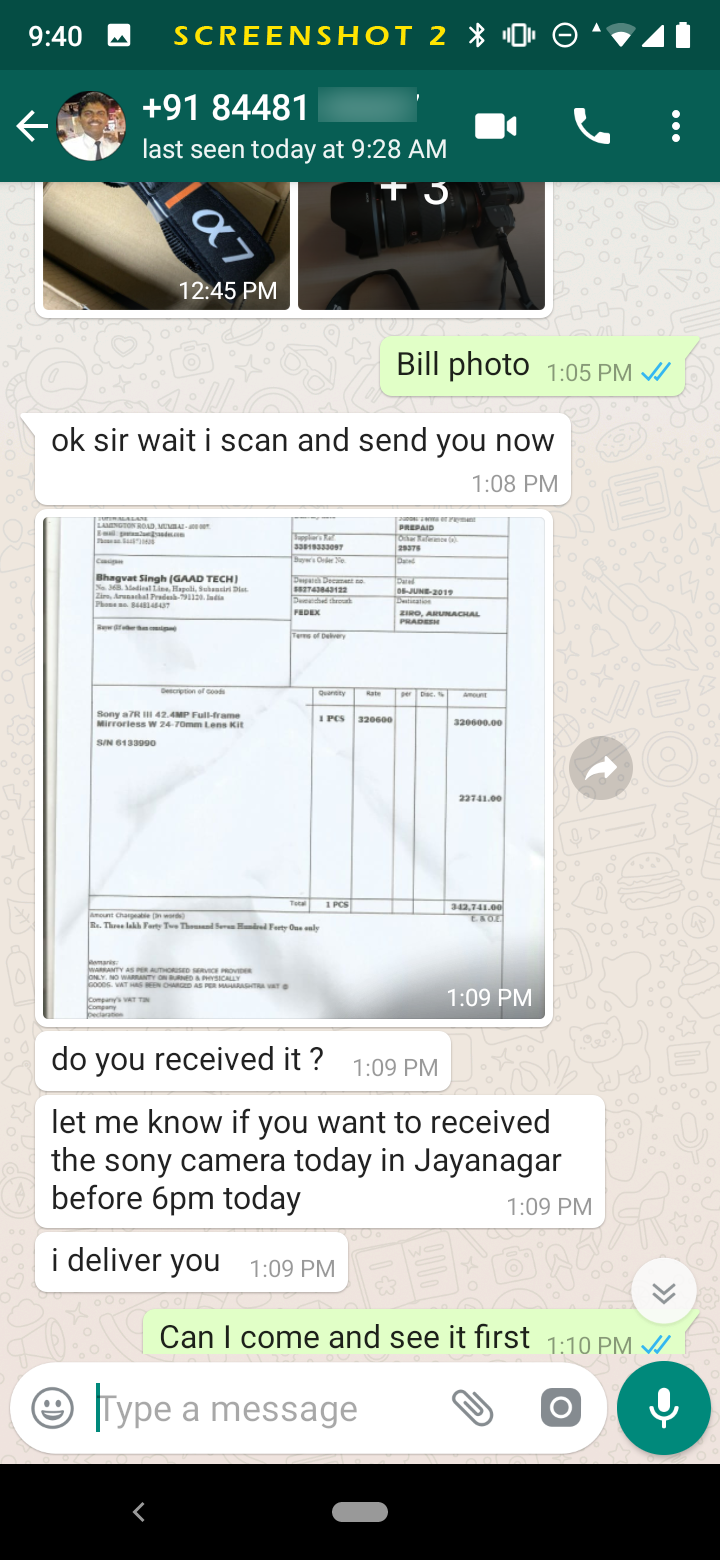 The items in the bill did not match the products he had advertised for, but let's not kill the fun right here, shall we?
After a lot of insisting that I would like to inspect the product, the seller relented.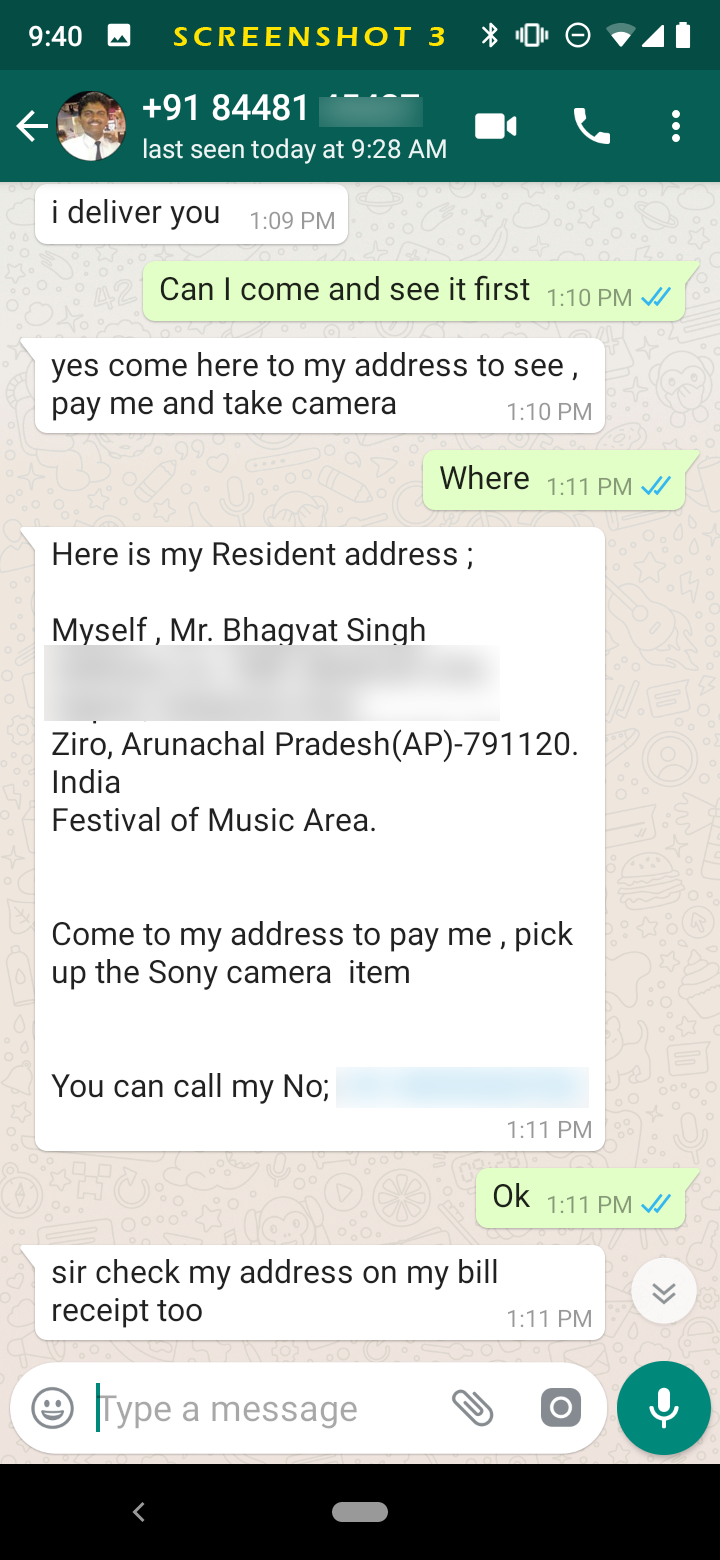 He very confidently asks me to come to Arunachal Pradesh to inspect/buy the camera. Maybe he thought I'd fall for the authenticity of his words. But I did not, because he had told me he can deliver the product from Arunachal Pradesh to Bangalore in one day. So I asked him.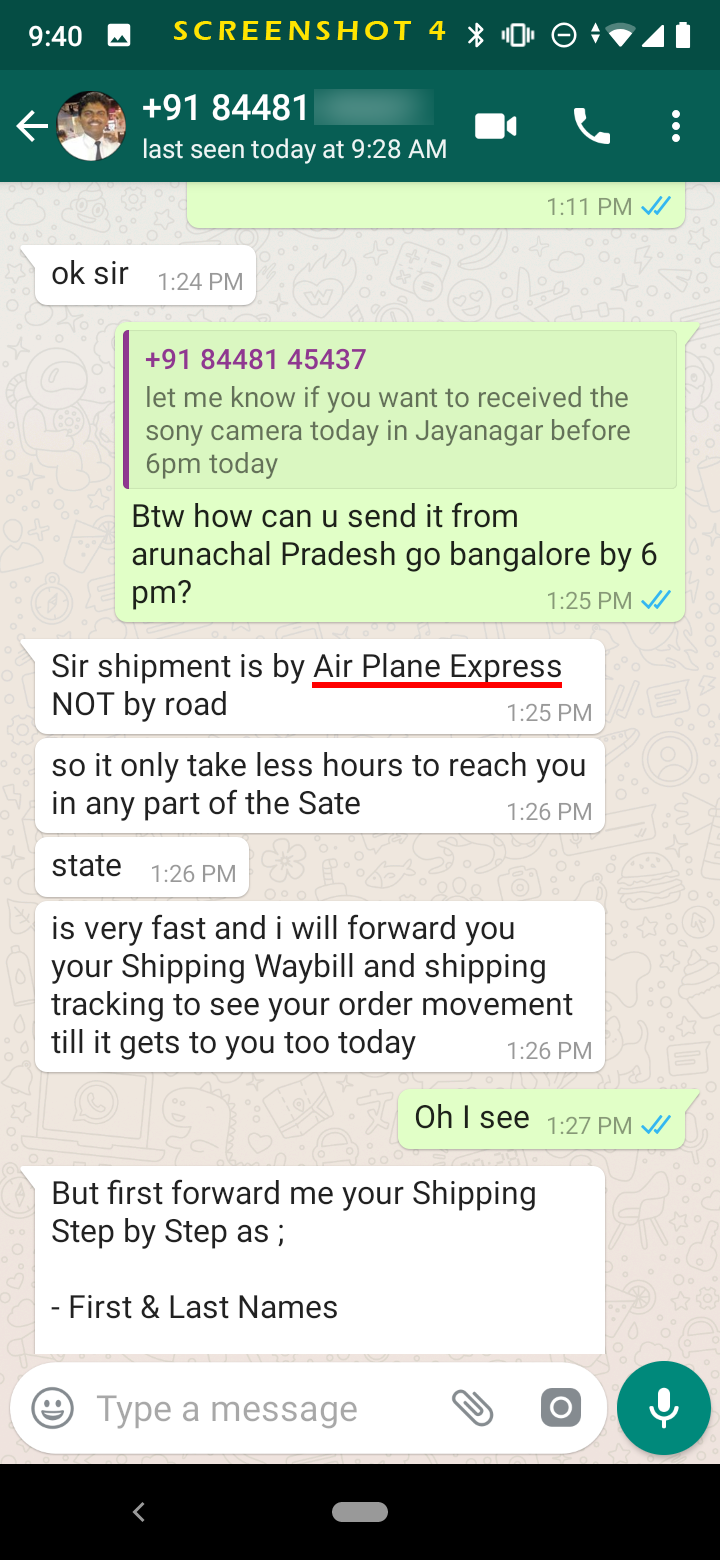 I decided to let go at this point of time because clearly, he was being very stupid. The distance between the address he mentioned, and my house, is 3000 km. And there are no direct flights.
Why Are There So Many Scams?
There are so many scams on Olx because there are a LOT of very stupid people on the internet. When I sell stuff on Olx, I always come across such people. Some are ill-mannered, some can't read, and some just have a lot of time on their hands.
Here are the types of buyers have come across on Olx.
The Ones Who Lack Manners
These types of people are the most popular ones on Olx.  In the recent times, thanks to low-cost smartphones and cheap Internet, a lot of Indians have gone online. And the way we Indians behave online for everyone in the world to see. I think as a nation, we are by far the most ill-mannered people.
On Olx, you will find a lot of people who don't believe in greeting, thanking, or closing discussions. Their messages are an example of how our education system has completely failed in teaching  us about basic courtesy.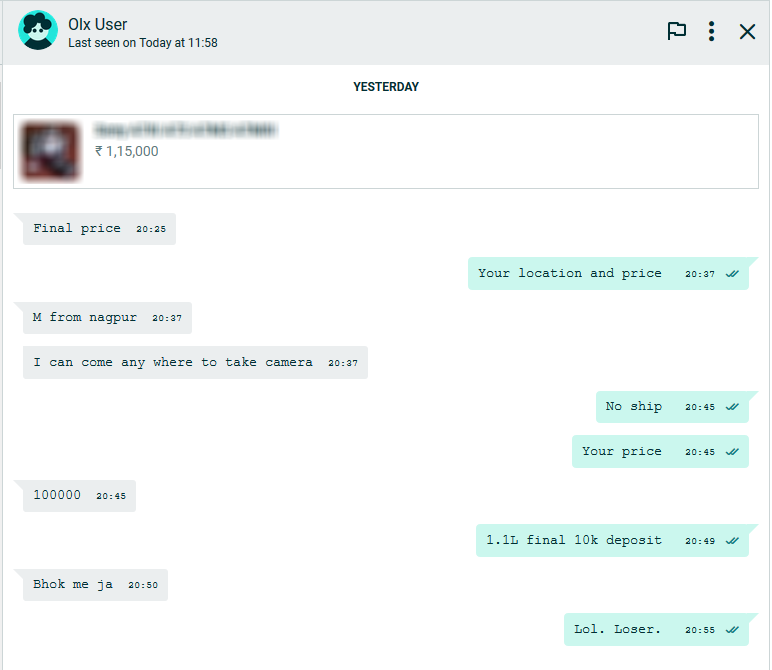 Not closing a discussion is very common on Olx.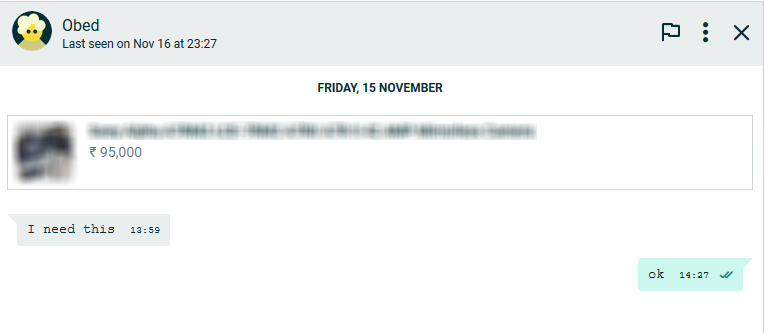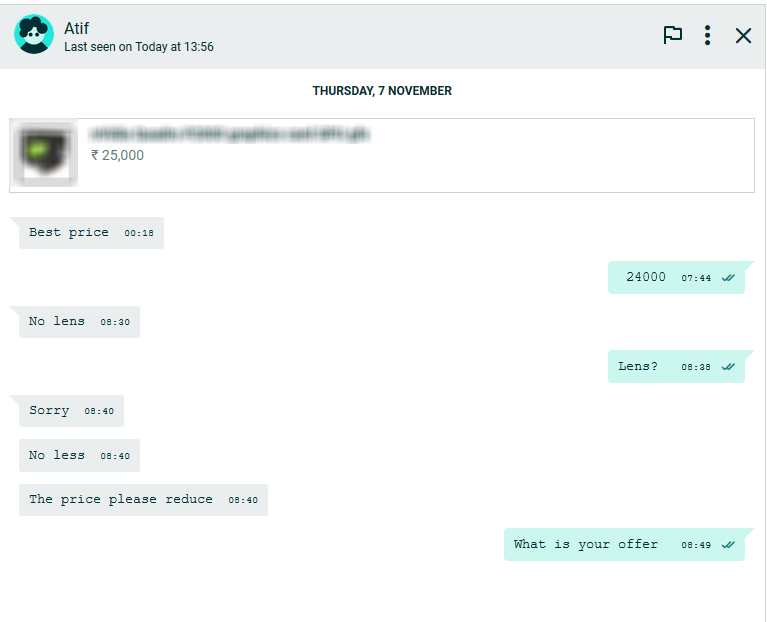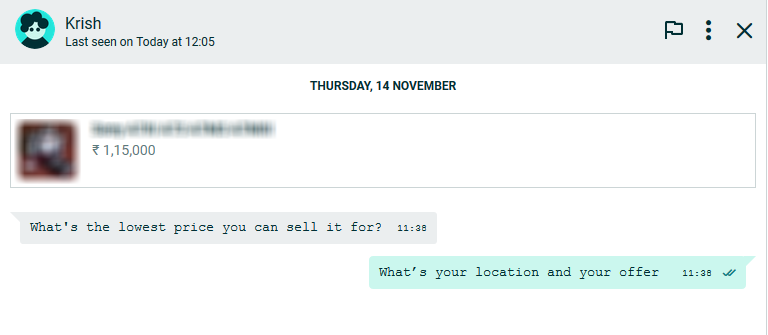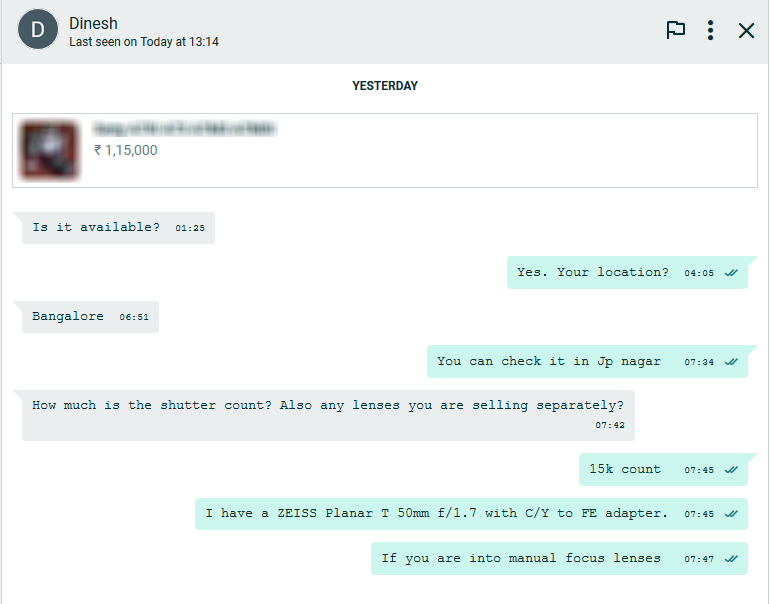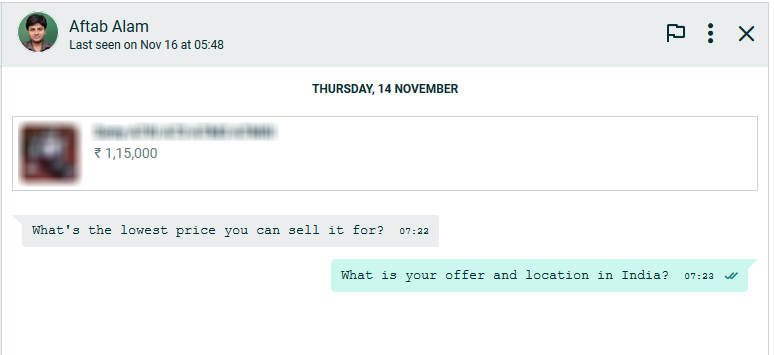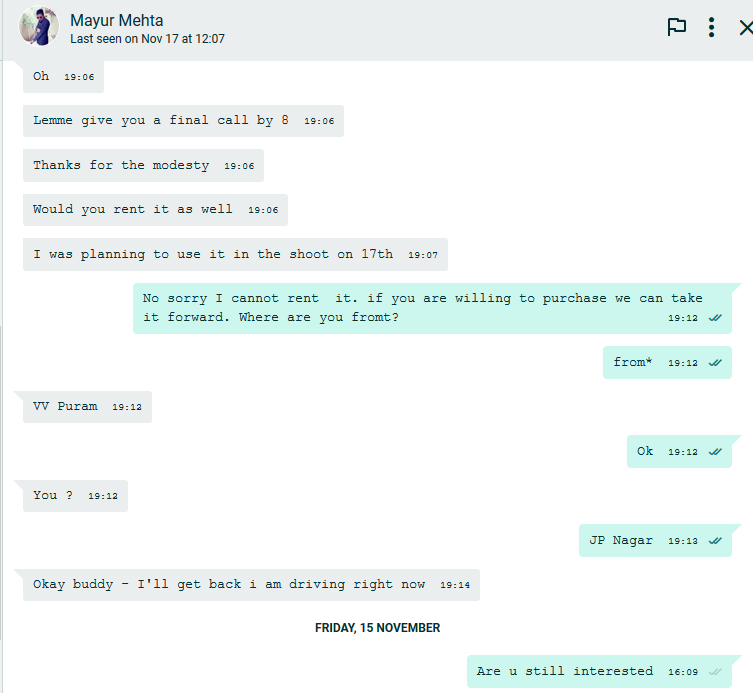 The Ones Who Try to Act Smart
This is the second most popular category of Olx buyers. They think they are smarter than you, but their words and actions don't really prove so.
The dumbest of this type goes to Amazon, types the name of the product you are selling, and tries to prove to you that your product is over priced. Until now, all the people who have behaved this way with me have either not looked for the correct product, or not included everything I am offering on sale when searching. And it is not like Amazon is the hallmark of safe buying. There are sellers on Amazon who ship from overseas, but don't mention that clearly in the description.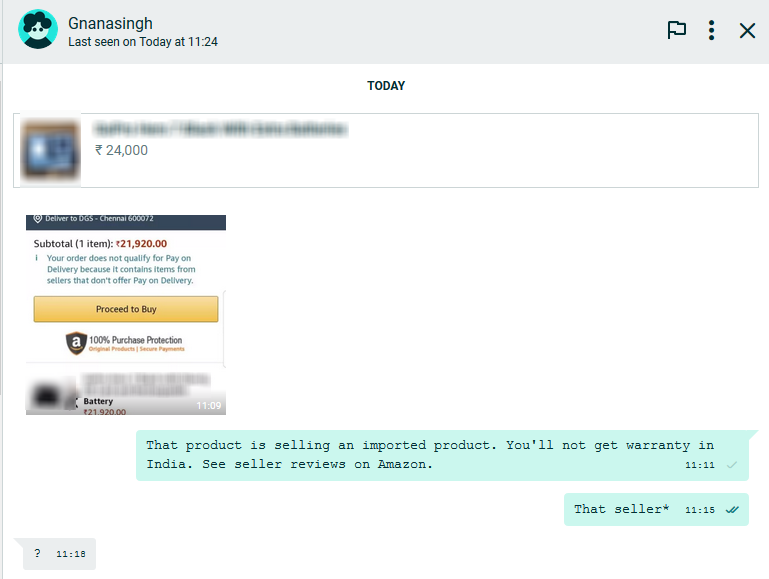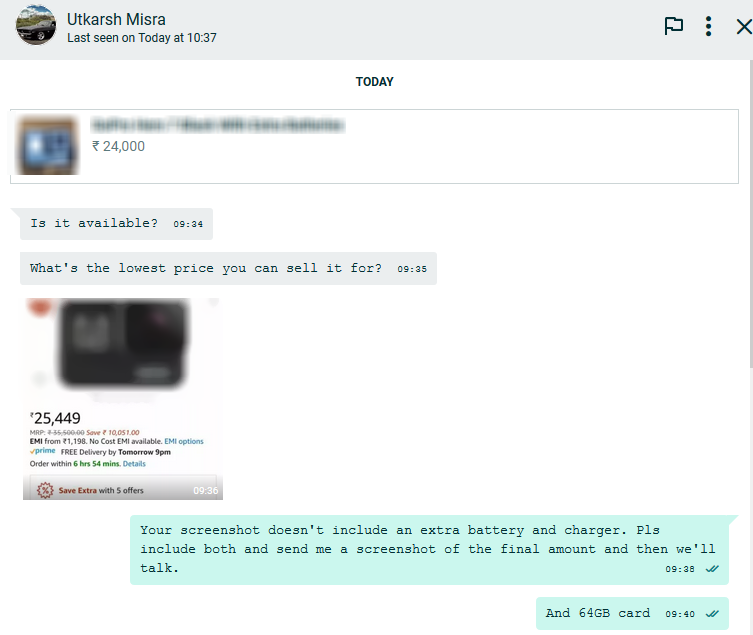 Another way of trying to act smart includes comparing products purchased in India with Indian warranty with prices abroad. For example, if you are selling a product which was purchased in India and has local, country specific warranty, it is not fair to compare the price of the same product in the international market where the price might be lower, but there is no warranty available in India. So it is never an apples to apples comparison.
 The Desperate Ones
I feel sorry for these guys. Because they very badly want what you are selling, but don't want to pay for it. So they first lowball, and then try to justify their price.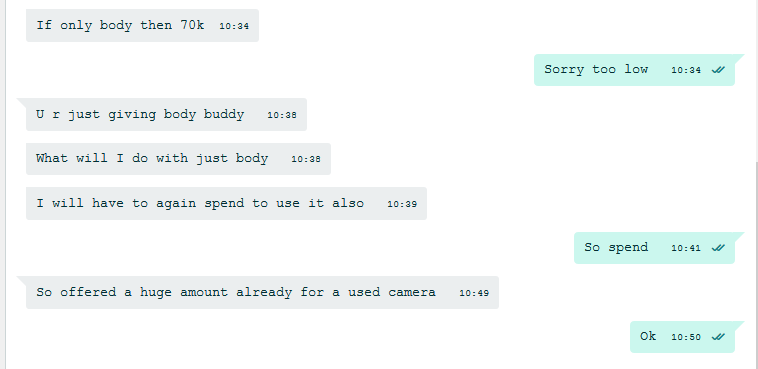 These guys all have some theory that if it is a second hand product, the cost automatically drops to half or lesser, even if it is a day old.

The Ones Who Cannot Read
Even after you take great pains to put up all the details about your item in the Olx description, there will be people asking you very basic questions. I wonder if these people have a language problem, or reading problem. Here are a few examples.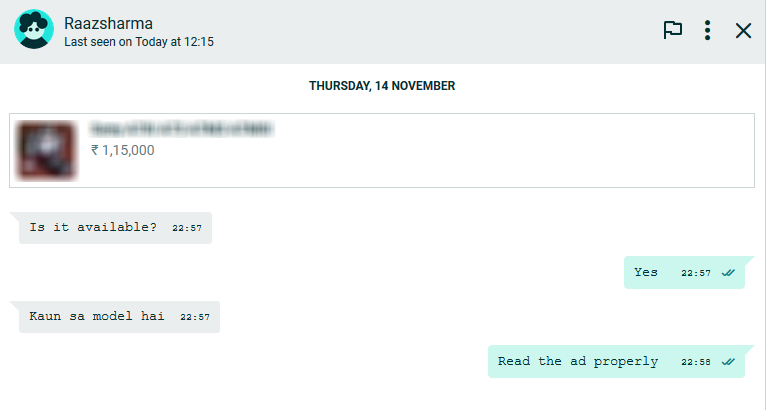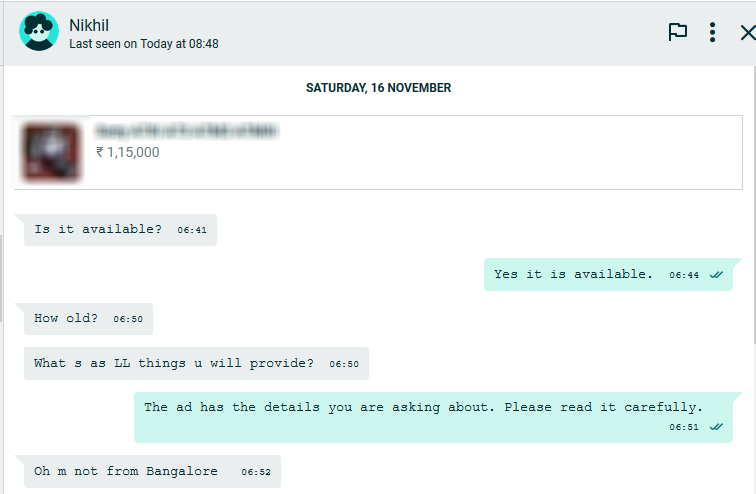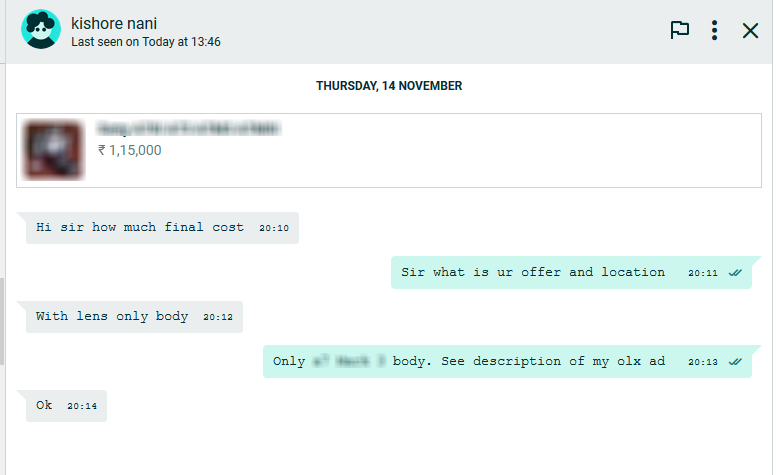 Does it Have to be so Taxing?
The reason why I created this blog post is to show how a useful platform where buyers and sellers can meet to mutually benefit from each other's needs (of selling and buying) has turned into a complex and dark place where Sigmund Freud would have loved to hang out.
When a seller puts something on sale, all they expect is to find someone who matches his expected price. If he doesn't find such a buyer, it is up to the seller to lower the offer price or decide not to sell the product.
Thanks to the kind of people I have come across, online selling is a mentally draining activity. One must be prepared to get cheated, offended, abused and trolled by people who just don't understand basic decent behavior and courtesy. All this only ends up sucking you of your energy and time.
But this is the direction in which all social media networks are headed, right?