Visiting Armenia was never on my bucket list. This tiny landlocked country in Eastern Europe, bordering Turkey, Azerbaijan and Georgia is not a popular tourist destination. Once a part of USSR, Armenia became a multi-party, democratic nation, in 1991. Even though the primary purpose of my travel to Armenia was business, I got a chance to see popular tourist spots near Yerevan. I spent a fair amount of time exploring the central part of town by foot. The farthest I travelled was to the Ijevan State Sanctuary which is 3 hours from the capital. This is where I zip-lined across mountains for the first time in my life. More on that later.
Why Armenia?
What truly stood out for me, after spending a little over a week in Armenia, was genuineness of the place. In the times we live in, "one for the 'gram" is the mantra of travel. In the balmy summer days of April, I found more Armenian families than tourists out in the open. Couples with children spent wholesome time playing, talking, and generally chilling about. There was a certain vibrance in the air. The eateries and cafes were full of young people who seemed to love real social interaction.
The tourism industry in Armenia is nascent – and mostly managed by young people. Their love for their nation is heart-warming. From my Armenian office colleagues, to the tourist guide, everyone had a sense of pride about their motherland. The economy of the country relies heavily on Armenians living abroad, but yet, Yerevan is a modern, clean, and beautiful city, like in any developed country. When I visited the countryside close to Yerevan, I was charmed by the pristine highlands as well. The simple village folk indulged in farming, and the rural areas looked like film sets of a bygone Soviet era.
In my mind, the contrasts between the heavily populated, crumbling cities in India, and the modern and aesthetically beautiful city of Yerevan was striking. At the same time, the Armenian society shares similar values with ours. Both countries are family oriented, and education is given importance because of the demand for blue collar jobs. There are lot of Armenians living abroad, and they share strong cultural roots with their motherland. In the past, Armenia was ruled by Roman, Arab, Mongol, Persian and Turkish dynasties, so their traditions have a lot of influences from different cultures. Visiting Armenia was a welcome change from my daily routine of living in an over-populated, and congested city, like Bangalore.
Reaching Armenia
Armenia is only a two-hour flight away, from Dubai. For Indians, this is possibly the best way to fly into the country, but might not be the cheapest. I flew Emirates, and the tickets were close to how much one would pay to visiting the States. The layover in Dubai was also uncomfortably long. But if you are looking to visiting more than one country in the same trip, flying via Dubai might be a good idea.
You can apply for an Armenian visa at the consulate in Delhi, via the e-visa system. You need a separate Armenian visa, so, Indians need to have visa for other European countries if they intend to visit those countries from Armenia. In other words, Armenia and Georgia are not members of the European Union (EU) / Schengen Visa Regime.
Getting Around in Armenia
I stayed in the capital city of Yerevan. Taxis are easily available for local transport. GG is a popular taxi aggregator service, similar to Uber. Local Armenians may not speak English, so using an app based taxi service makes sense.
A lot of ancient sites from even before the Middle Ages can be found throughout the country. If you are interested in visiting places that are far away from Yerevan, you should contact a travel agency or tour company. I recommend Gira Travels.
The country's weather also determines how easy or difficult it is to get around. I visited in summer, so I did not have to deal with extreme conditions of snow or rain. Temperatures can vary considerably between seasons. If you are visiting in winter, be mindful of the fact that temperatures can fall to -5°C in Yerevan.
Places to Visit in Armenia
There are a number of popular and interesting places to see, not far from Yerevan. The country loves Lake Sevan, which is the largest body of water in Armenia. A lot of Armenians visit Lake Sevan for recreational purpose.
A 9th-century monastery, called Sevanavank, lies in the vicinity of the lake. It can be reached after climbing a flight of stairs. The view from Sevanavank is beautiful because you get a panoramic view of the vastness of Lake Sevan. You can reach these places via a private tour, by renting a taxi, or by taking local transport.
The mountain region of Diligan lies beyond Lake Sevan. Called the Switzerland of Armenia, this area was definitely cooler than Yerevan. Haghartsin Monastery, built in the 13th century, is one of the interesting places to visit in Dilijan. If you are into churches and monasteries, you may find this place worth a visit. I was more interested in the beautiful forest around. There are several monasteries in the region, but Haghartsin and Sevanavank are the ones I visited.
After covering the above mentioned places in one day, I visited the Khor Virap Monastery, Garni Temple and Geghard Monastery the next day. This was a day package tour, with an English speaking guide who was also the driver. Arthur was his name, and he had served in the UN Peace Keeping force before becoming a tour guide. His knowledge of Armenia and the world impressed me. Again, the abundance of natural beauty on the way to these places is what struck me the most.
Arthur had a very interesting tale about Geghard Monastery. A sacred spring inside the monastery is believed to have led to the spread of Christianity in Armenia. On the day of our visit, we saw at least two weddings take place in Geghard. The mountains surrounding the monastery have a lot of caves, where humans were said to be living in the past. Our driver's narrative of the place, combined with the sights of the mountains and caves made our day tour very interesting.
Khor Virap Monastery is very close to the Turkish border. Mount Ararat, which the Armenians revere, is actually in Turkey. Unfortunately I never got a good view of this sacred mountain because of cloud cover. An underground dungeon, 60 metres below Khor Virap Monastery was were the pagan King Tiridates III imprisoned a Christian monk named Grigor. This story again had to do with the birth of Christianity. I found the climb down to the pit very thrilling after having heard the story of Grigor.
Republic Square is the vibrant city centre in Yerevan. It took me several evenings to cover places close to Republic Square, by foot. My hotel was in the heart of Republic Square, so I could walk in any direction in the evenings to do some sightseeing.
The History Museum is a very striking building and has a large musical fountain and courtyard. Large crowds gather to watch the musical fountain in the evening. The sound and light show, with dancing fountains, is worth a watch.
On weekends, the Vernissage market welcomes tourists looking to buy local curious, handmade products and gifts to take back home. Local artists and vendors sell everything from wooden pomegranates to shot glasses painted with Armenian motifs. Vernissage market is an interesting place even for those who don't intend to shop, but just see.
Northern Avenue is where a lot of top fashion brands have their stories. This street is pedestrian only, so in the evenings you could go for a stroll to have some street food, do some window shopping, or visit the underground mall where the products are more reasonably priced than the branded stores.
A little distance away, beyond the Opera House, is the Cascade. This flight of stairs starts from lower downtown and traces a hill from where you can see a panoramic view of Yerevan. Mount Ararat towers down on Yerevan from a distance. If you can climb the Cascade early in the morning, the morning sight kissing the snow-clad peak of Mount Ararat is truly a beautiful sight.
Republic Square, Northern Avenue, and the Cascade are places where locals and tourists hang out till late at night. Yerevan is a very safe city, and it is not uncommon to see families and small children out on the streets even past midnight. I fell in love with the energy of the place. I used to spend my evenings walking around Republic Square. Surely beat staying in a hotel and doing nothing!
One Friday, the folks from my Armenian office arranged for a day outing at the Yell Extreme Park. It took about 2 hours to get there, and the drive took us past Lake Sevan and Dilijan once again. The park is situated in the beautiful Yenoqavan mountains. Apart from activities such as horse riding, trekking, and off-roading, Yell Extreme Park offers 5 different zip-lining routes. The longest route is 750m which makes it one of the most exciting zip-lines in that part of the world! It was my first zip-lining experience, and I thoroughly enjoyed it! I loved how the whole activity was conducted. The instructors were very professional, and the equipment that they used gave me the confidence to jump off the cliff more than once. I also tried horse-riding, which was kind of scary because my horse insisted on walking on the very edge of the road!
Closing Thoughts
I loved how Armenia was a good balance between the new and the old, the traditional and the modern, and the orthodox and the modern. The number of young people I saw on the streets, which included young families with children, gave me an impression that culture of Armenia was both dynamic and evolving.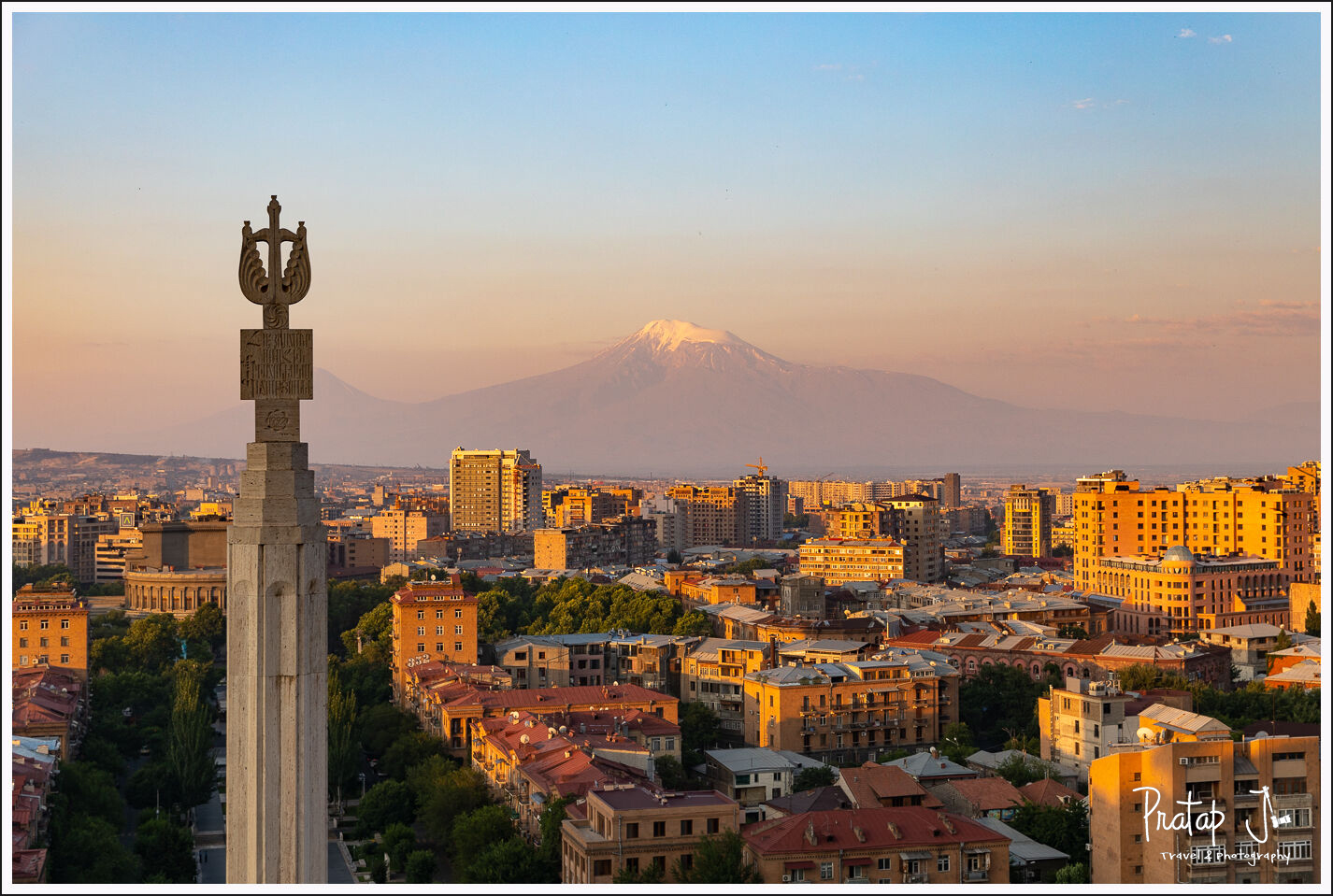 Being vegetarian, I don't have a lot to write about the food in Armenia. But having dined in restaurants on many days with both locals and visitors, I can confidently say that non-vegetarian will find the food in Armenia very interesting!
Apricot is their natural fruit, and a lot of other berries, nuts and exotic fruits in Armenia are both fresh, and tasty. On our drive to the countryside, we stopped by mulberry, cherry, and apricot farms and add the product directly from the source. The water in Armenia is also special, as it is mostly glacial. The locals are proud of the healing powers of the glacial waters which flows right from the taps in Yerevan. You could also buy bottled water, and the brand called is very popular.
In short, Armenia offers tourist a chance to experience great food, night life, nature and lots of interesting culture and tradition in a very affordable package.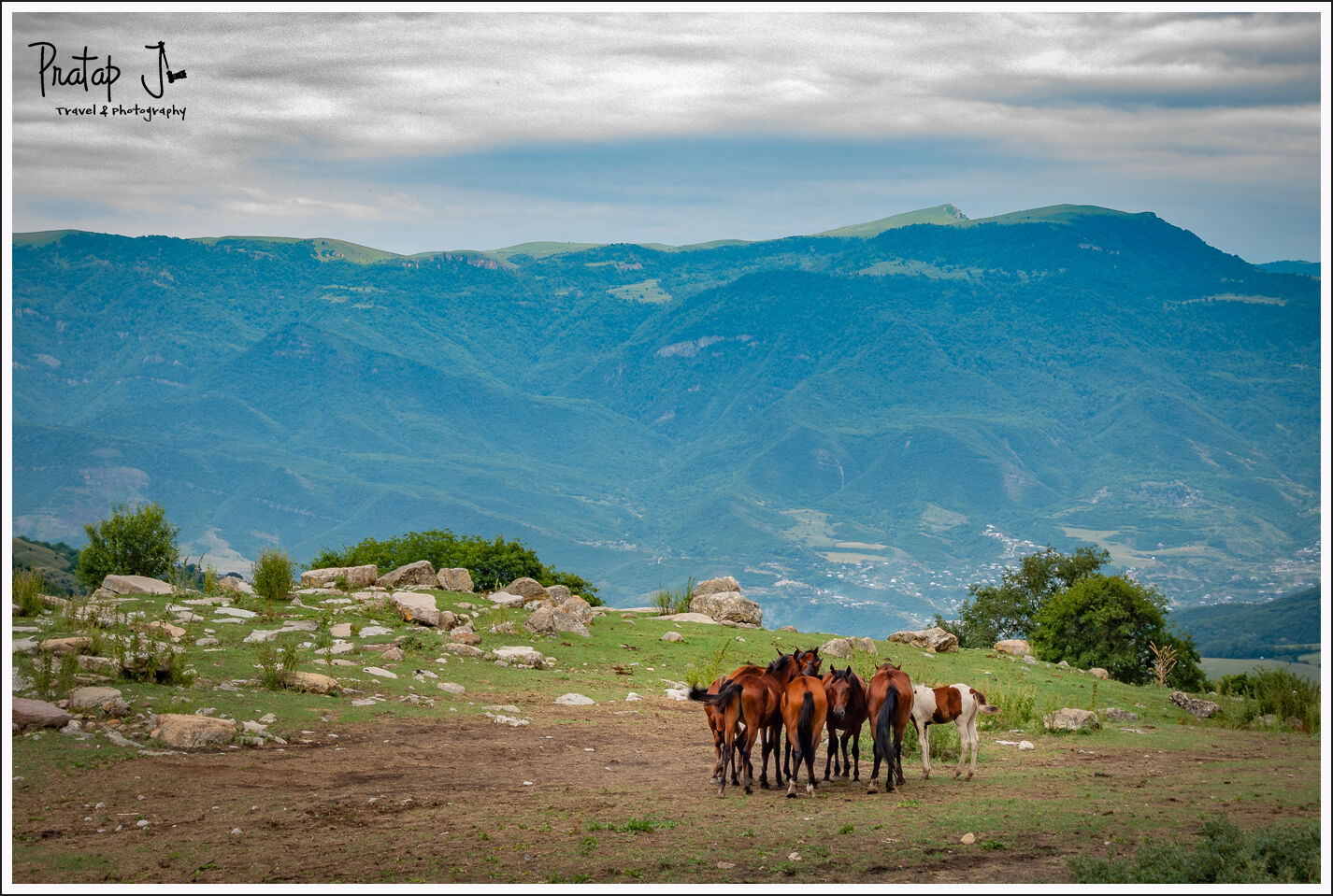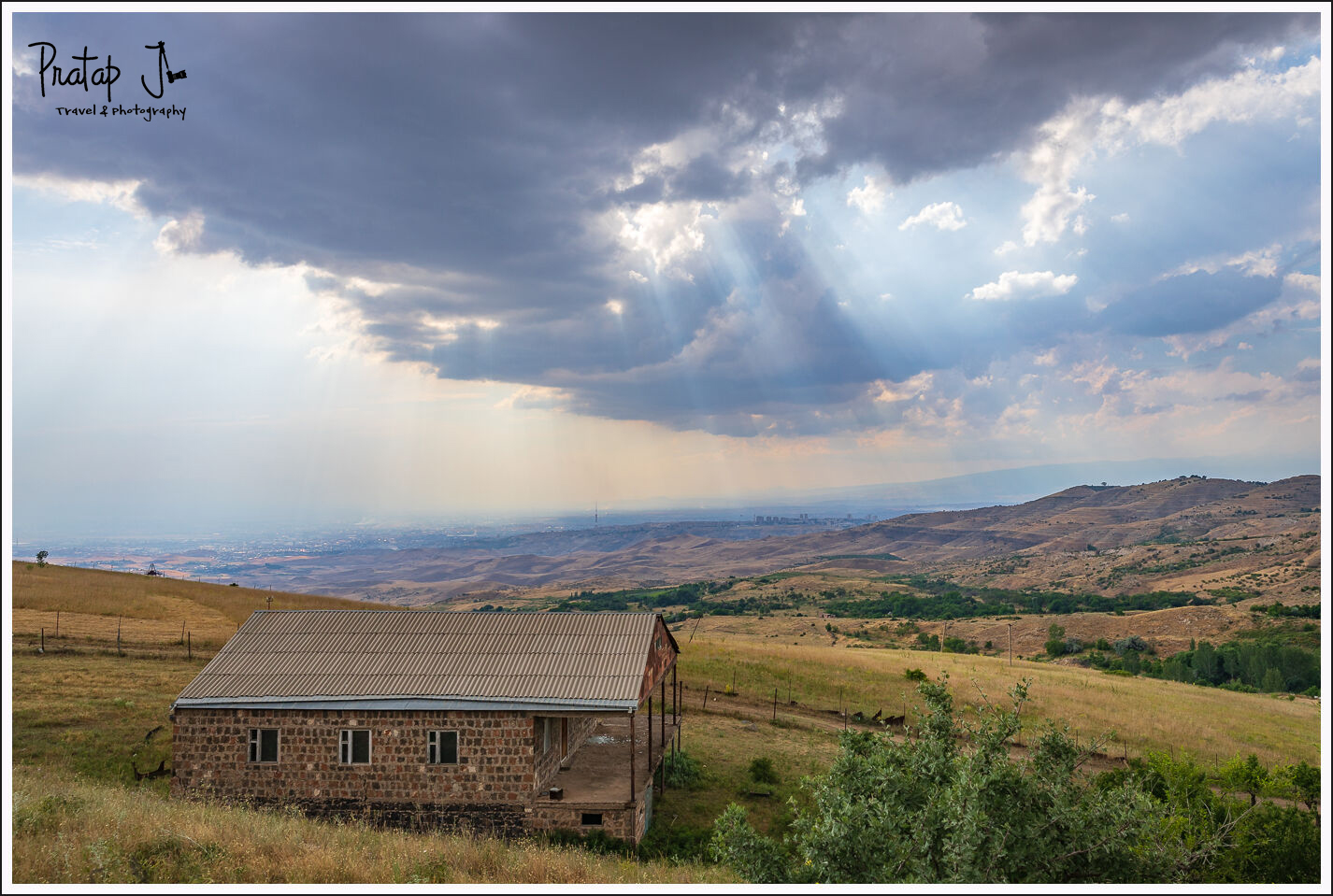 Watch a video of my experience in Armenia.