I visited Channapatna along with two other photographers with the intention of seeing how they make wooden toys. Channapatna is en route to Mysore from Bangalore. Having traveled on that route many times, I have seen wooden toys being sold by the highway. However, I have never actually seen them being made. We managed to locate a factory that still employs fairly traditional tools to make these toys by hand.
We were welcomed into the factory, and asked to wait. As the board says, the factory is open to public and anyone can walk in to see a demo. However, there was a power cut at that time, so we were waiting in their showroom which is also inside the factory.
We spent some time shooting the empty workbenches, while the artists were hanging around outside waiting for electricity to be restored. The workbenches were completely filled with wooden debris. This actually made the entire setting very interesting.
Once the power was back, the artists slowly started their work. Most of them were quite old, and seemingly very experienced.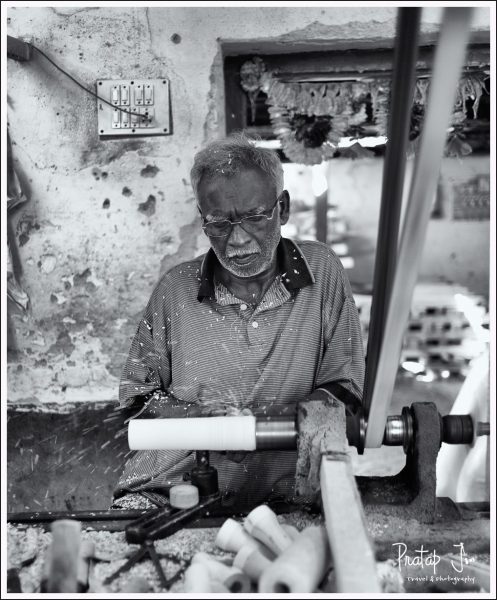 There is a electric lathe constantly running. The toy maker attaches a block of wooden and uses sharp tools to bring out various shapes. He also uses gummy lacquer to bring color and shine to the finished product.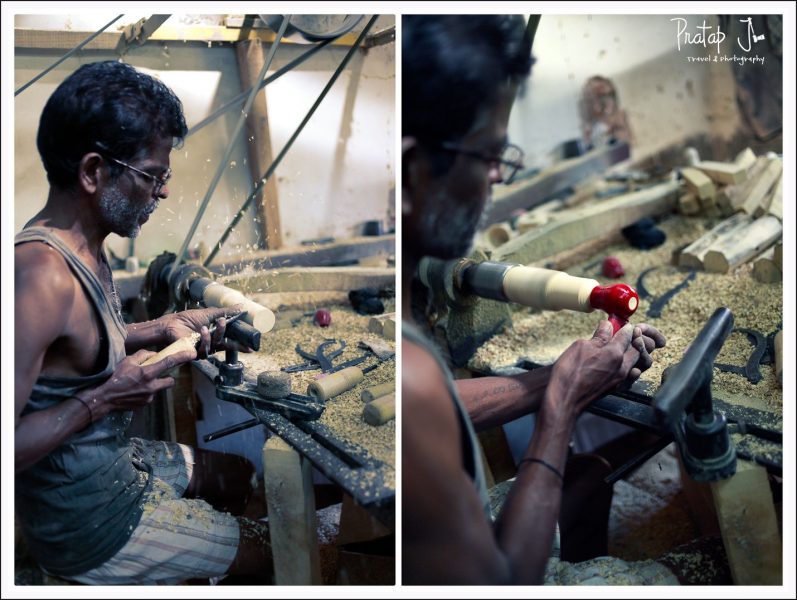 The toy maker first carves, then sandpapers a wooden vase. He finally inspects it before it is sent to be painted.


Some of the toys go through a round of spray painting. This happens up stairs. Notice the big exhaust fan? It is to suck the harmful spray paint away from the worker's face.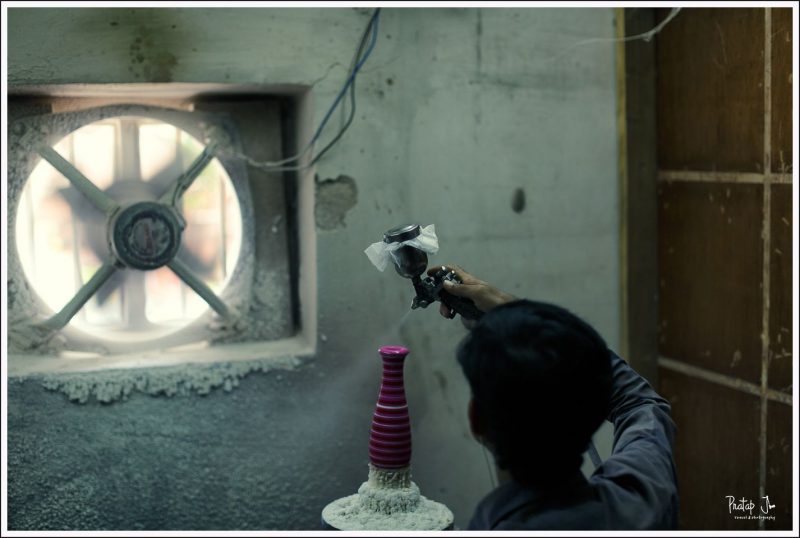 During the tea break, one of the workers took us to another area of the workshop. Here, we saw a person hand painting wooden vases. He demonstrated great skill in free hand painting. It was quite mesmerizing to watch!
After having spent a good amount of time, we had a word with the proprietor. We learnt that the art of wooden toy making is fast dying. As always, the reasons include penetration of the market by cheap Chinese imports, and lack of support from the government. Indeed, the huge hoarding on the highway that reads, "Welcome to Channapatna – the land of wooden toys" seems very out of place! Nevertheless, we were glad to see this factory still surviving. We thanked the owner and bid good bye.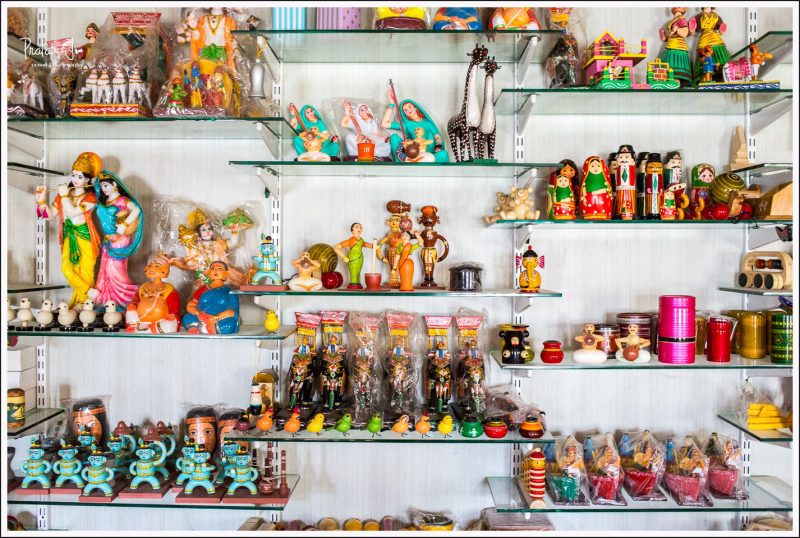 I recently printed this series on Red River Aurora Art White paper. This is matte paper with very fine texture. The processing on these photographs look great on this paper. I'd love to show the prints to you in person.