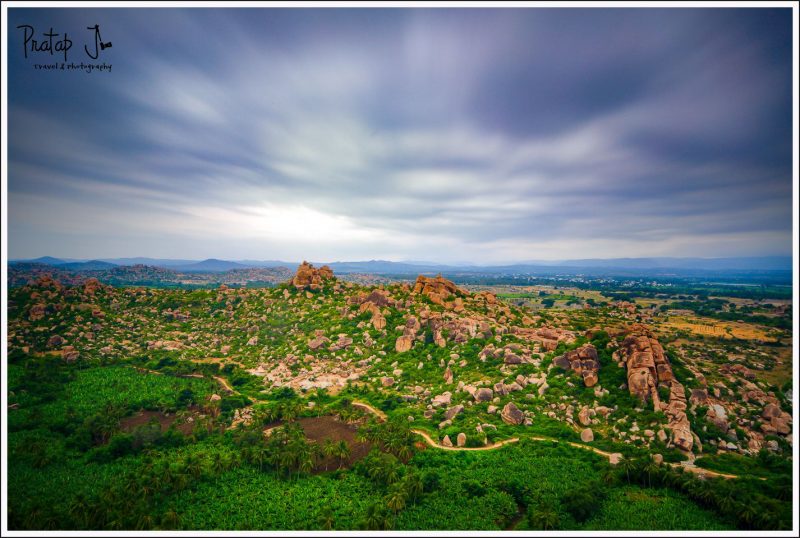 Climbing Mathanga hill is one of my favorite activities in Hampi. The climb is not particularly easy. but it offers very nice views of the entire landscape around Hampi. Going up before sunrise is well worth it. The juxtaposition of green banana plantations and brown rocky terrain peculiar to Hampi makes for interesting photographs. Dotted along this landscape are ruins of the ancient Vijayanagar Empire.
My most recent visit was during monsoon. The skies were dull and not conducive to photography. However, early in the morning, the low monsoon clouds were scattered and moving fast. I made  this photograph with a 10 stop ND filter and a grad ND filter. I love my Haida ND filters. They are a great tool to have, particularly on days like these when the light is not good for regular landscape photography.
For more photos from Hampi, read my travelogue.